HuTek (Asia) Company Ltd.
HuTek (Asia) Company Ltd. is a joint venture between Thai and Swedish
partners. Our expertise in climate control is attributed from the combination
of Swedish's leading technology and twenty years of experience in controlling extreme climate from Thai partners. We manufacture world-class climate control equipment including Evaporative cooling, dehumidifier, humidifier,
and energy recovery unit. In addition, we also give advice to our clients on temperature & humidity control system as well as energy saving issues.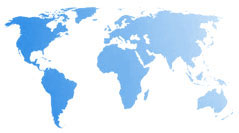 We are proud to be of assistance to many businesses in acheiving their competitive advantages in the global market arena.  Not only have we helped them to gain more productivity and quality, but we have also helped them to substantially reduce their energy consumptions and costs.
Our mission is to continuously explore various technology to fully utilize simple magic of our mother nature; to make use
of available natural energy for a better climate and to make this world a better place to live.