Products & Services
HyTek Desiccant Rotors For The More Efficient Dehumidification Solution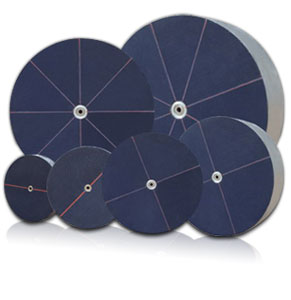 HuTek introduces HyTek, the next generation Desiccant Rotor. Designed for high performance, enhanced energy efficiency, and long service life.
HyTek Applications
Energy efficient dehumidification
Latent load removal
Simplify drying processes
Improve manufacturing processes/ product quality
Preservations/Inhibit growth of microscopic organisms
Corrosion/Condensation Prevention
Energy/NMP/Voc Recovery
Desiccant (non-CFCs) cooling
---
HTS/HTX Rotor :
For all purposes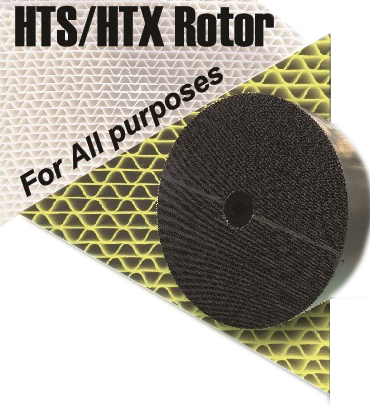 Material Compositions:
82% Active Silica Gel
16% glas fibre
2% Acrylic surface coating
HTH Rotor :
For Hygienic enhancement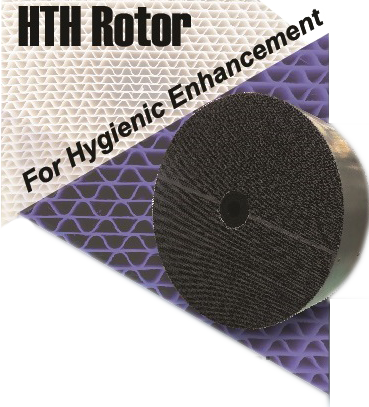 Material Compositions:
80% Active Silica Gel
2% LiCL
0.1% microbiological growth restraint
16% glas fibre
2% Acrylic surface coating
HTM Rotor :
For Super low humidity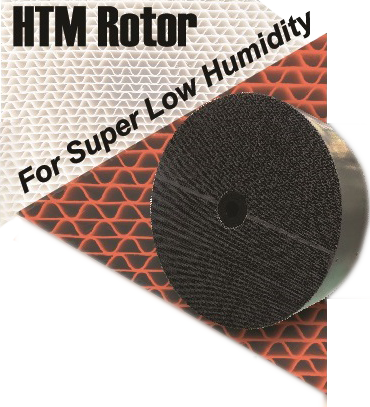 Material Compositions:
37% Molecular Sieve
45% Active Silica Gel
16% glas fibre
2% Acrylic surface coating
Applications:
Suitable for General dehumidification applications such as steel bridge, electronics, seed storage, laminating glass, candy, desiccant cooling, etc.
Suitable for neutral to acidic environment.
HTX (modified silica gel) suitable for big moisture depressions such as milk powder, compressed air drying, product drying & conveying, etc.
Applications:
Suitable for applications where enhanced bacteriostatic is required such as pharmaceutical, food, etc.
Applications:
Suitable for applications with very low dew point and/or high process air temperature such as Lithium battery, plastic hopper, etc.
Suitable for alkaline to neutral environment
HyTek Advantages
High Content of Active Desiccant
Unique manufacturing technology from Sweden gives our rotor higher active desiccant than any other rotors in its market segment. This ensures more dehumidification for less running costs. 
High Adsorption Capacity 
The rotors has high static capacity; picking up approximately 40% of its dry weight as moisture in humid environment. 
This results in high dynamic capacity.
Fire Resistance and High Surface Compression Strength
Test results according to ASTM E84 confirm that HyTek
rotor is fire proof. Achieved a flame-spread index of 0 and
a smoke index 0. The rotor also has more than 200kpa surface compression strength.
Comprehensive Technical Support
All essential performance data of our rotor can be easily calculated using our simulation software available online. HuTek's long experience in climate control ensures that we will be able to provide all the technical supports you need for successful implementation of our products in all your applications.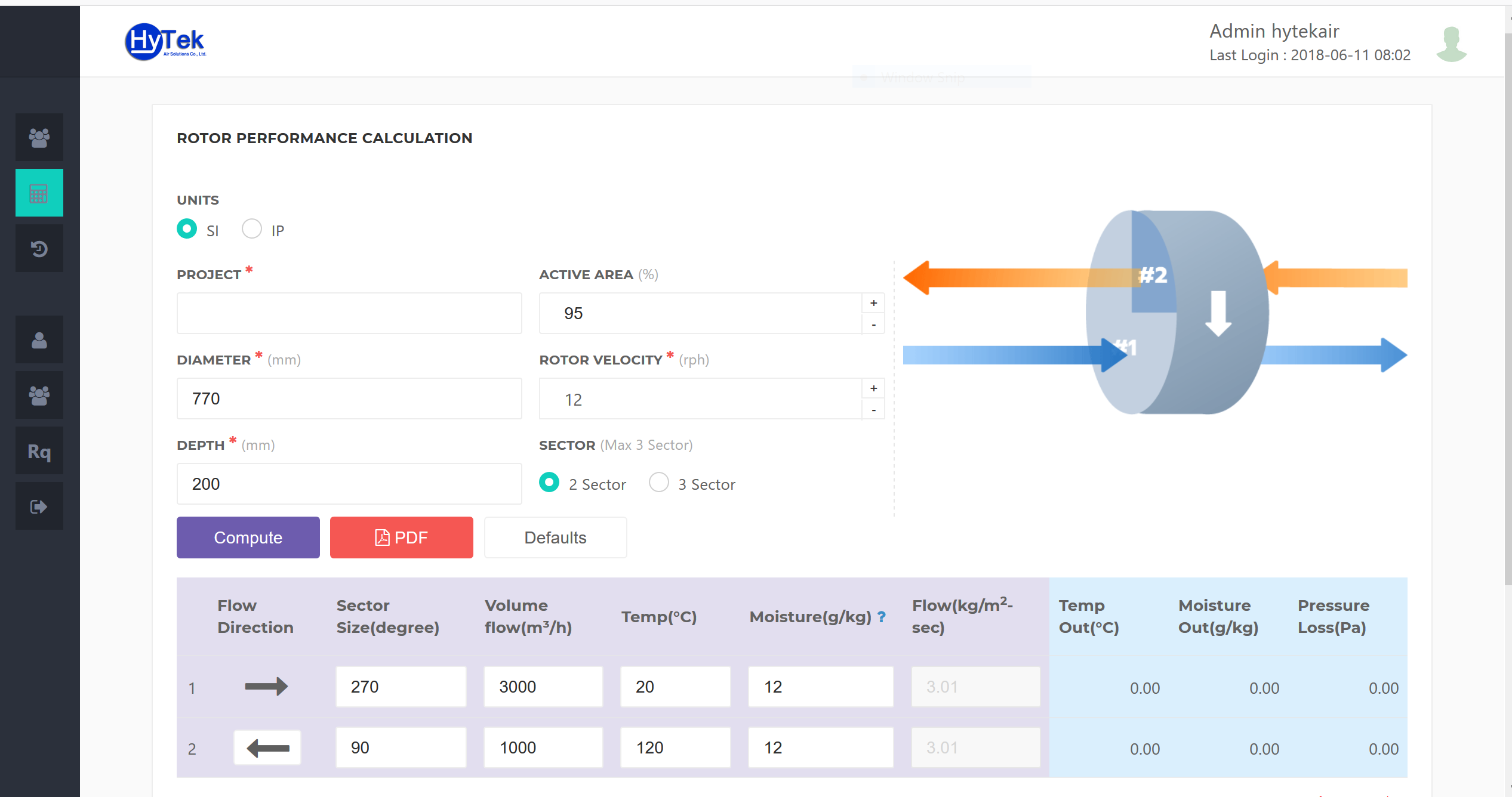 High degree of Flexibility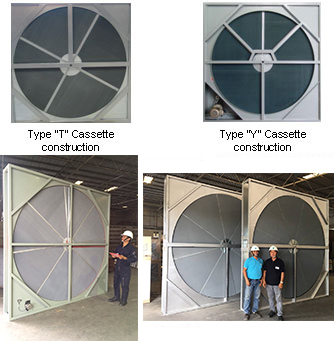 The variety of rotor type ensures that we can find a suitable product for various challenges your applications may meet; i.e., very low dew point, alkaline or acidic environment or hygienic environment
High degree of Customization
We can provide rotor with customized sizes and details as well as replacement rotors that can fit most existing dehumidifiers known in the marketplace. We can also provide various choices of rotor, cassette, and driving system, with choices for fully assembled or in knock-down form to suit any of your specific demands.
---